March 8, 2018
Posted by:

Wendy Good

Category:

Finance & accounting, Uncategorized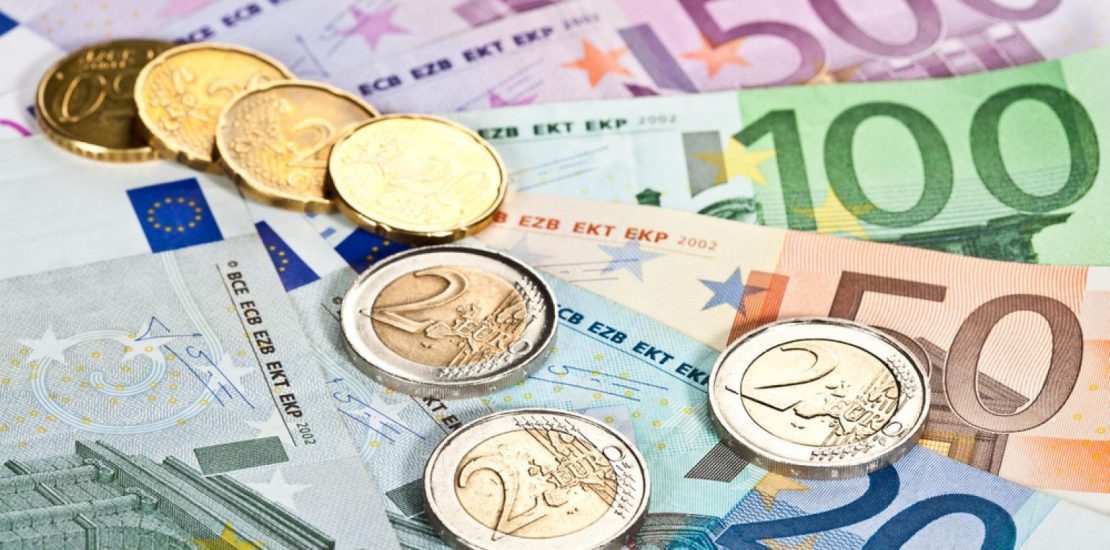 Grants, funding, money…whatever you want to call it, every business needs financial aid when starting out or expanding.
Thankfully, Ireland embraces enterprise where possible and there are over 170 different Irish Government supports for small businesses – including grant money.
There's even a Government website set up to inform you, the business owner, of what supports are available. These are wide-ranging, from marketing to HR, and you can find out what you may be entitled to by answering eight simple questions. The site is called Supporting SMEs.
We have compiled a sample list of some of the financial supports available for start-ups and SMEs. The list is no means definitive but aims to steer you towards funding you may not have been aware of previously.
Starting out – early stage supports
The Local Enterprise Office is for people interested in starting a new business or people already in business including entrepreneurs, early stage promoters, startups and small business looking to expand.
Startup Refunds for Entrepreneurs (SURE)
This is for people who start a company and need cash to fund its growth. You may claim back income tax if you are an employee, an unemployed person, or a person recently made redundant and are starting a business.
Short Term Enterprise Allowance
The Short-Term Enterprise Allowance (STEA) gives support to people who have lost their job and want to start their own business.
Three-year corporate tax exemption
The scheme gives relief from corporation tax on your trading income, and certain other gains new companies may acquire, for the first three years.
Back to Work Enterprise Allowance
If you have been out of work and in receipt of social welfare for more than a year, under the Back to Work Enterprise Allowance you can keep your social welfare payment for two years if you set up a business (Year 1: 100% – year 2; 75%).
The Employment and Investment Incentive Scheme
This scheme replaced the business expansion scheme and allows individual investors get tax relief on investments they make in other companies.
Start Your Own Business scheme 
The Start Your Own Business scheme provides relief from income tax for long-term unemployed people who start a new business.
The fund gives small business owners the e-tools and know-how to 'optimise' their existing website and grow their business online.
If you own or manage an SME, and it's a limited company, you can apply for an innovation voucher worth €5,000.
Feasibility study / innovation grant
You can get 50% of the costs of your study, not including VAT, up to €15,000. Importantly, you don't have to pay back the money.
Halo Business Angel Network (HBAN)
The HBAN umbrella group supports the early stage entrepreneurial community across the island of Ireland and actively works to increase the number of angel investors investing in early stage companies.
Public supports for start-ups
New Frontiers entrepreneur development programme
There are limited places available each year and the successful candidates each receive cash and training in areas like business planning, sales and marketing. It's a very competitive programme, so make sure you have a sustainable new business idea, that will 'trade internationally, create employment and generate revenue'.
Private support for start-ups – incubators
NDRC LaunchPad
This is for aspiring tech entrepreneurs with ideas "capable of being brought to market and achieving a commercial return". The NDRC provides pre-seed money of €20,000 per project to support founders during the three-month programme.
Enterprise Ireland funded campus incubation centres
This is a list of incubation centres funded by Enterprise Ireland and located on the campuses of Irish universities and Institutes of Technology.
Institute of Technology Incubation Centres 
Above is a full list of the Institute of Technology Incubation Centres (including NCI).
Private support for start-ups – accelerators
Propeller Venture Accelerator programme
DCU's Ryan Academy runs the Propeller Venture Accelerator programme for early-stage technology startups. This three-month accelerator offers €30,000 seed funding plus €15,000 in services costs to entrepreneurs with winning ideas.
LaunchBox
LaunchBox is a three-month accelerator open to teams of Trinity students (undergrad and postgrad) with an early-stage business. Participants receive funding, office space and mentorship as well as other networking supports.
Seedcamp is a leading European pre-seed and seed stage acceleration fund.
Start-up funds
Enterprise Ireland's portfolio of top start-up funds
Enterprise Ireland falls somewhere in the middle between pre-seed and seed stage investment. It has a number of solutions aimed at start-ups, including:
The Competitive Feasibility Fund for Female Entrepreneurs 
The High Potential Start-up Unit 
Graduate Start Fund
There is also now a Competitive Start Fund for Irish graduates worth €50,000.
Google has set up an arm of Google Ventures (GV) in Europe and allocated an initial fund of $100 million for local start-ups. GV is looking for "ambitious companies in every field, but we have a unique focus on machine learning and life science investing".
Crowdfunding and peer-to-peer lending
Crowdfunding is an increasingly popular option for businesses looking to raise seed capital. In Ireland there are sites such as:
Seed Ups
Growing your business
This is to encourage investment by companies into research and development. The main challenge for SMEs is knowing the difference between everyday commercial activity and R&D. You may need assistance from a qualified accountant to establish what can be claimed against R&D.
Accelerated Capital Allowance
This is to encourage companies, paying corporation tax, to buy energy efficient equipment and machinery. You can write-off 100% of the purchase value of qualifying energy efficient equipment against your profit, in the year of purchase.
Venture Capital Funding
Is your business an ambitious, fast-growing company with the potential to develop into a significant global business? Venture Capital funds invest in companies that are raising €500k+ in equity.
You must be in a fast-growing, attractive sector, with a strong management team and demonstrable skills. Your product/service must solve a clearly identified problem. This website includes a list of the most active and the largest VC funds, innovation funds and development funds in Ireland at present.
Small Business Advice
Small Business Advice is a free and confidential advice service offered by Ireland's business community to help businesses grow. 1,250 small businesses have benefited from the Small Business Advice Programme.
For more information call 021 421 1433 or Apply Online today