August 14, 2019
Posted by:

SBA Team

Category:

Uncategorized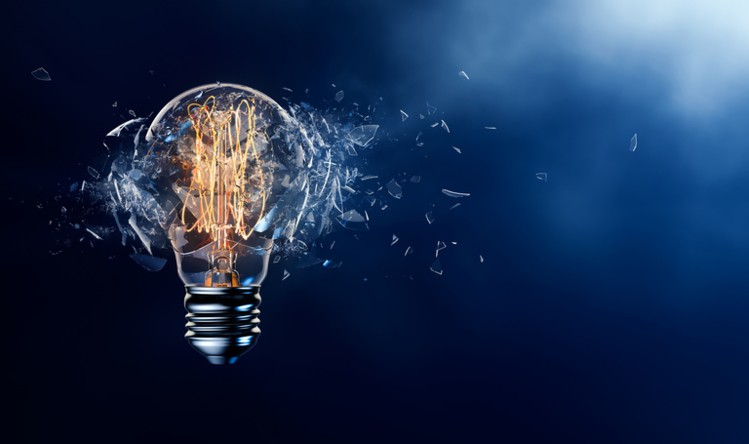 The only constant in our world is change and this is happening faster and faster, thanks to tech advances. Change brings both risks and opportunities. Any change can mean a risk for a company if the market moves and there is no longer a need for its products. But change also brings many opportunities and possibilities for new innovations.
If a company plays a proactive role, it can help shape the future, bring products to market that meet the latest demands and are not surprised by destructive changes.
This is the task of trend research and innovation management. Today, potential for the future needs to be recognised and solutions developed that will be needed tomorrow. The future is being shaped instead of the future doing the shaping. But this requires good, well-founded information on possible trends, future developments and their effects.
Definition of trend
A trend is an assumed development in the future that will have a long-term and lasting effect. Nutritional trends are an example. In the 1960s, fatty food was part of the quality of life. Today, the trends are moving towards healthy eating and vegan nutrition. Trends in an industry have far-reaching effects. Nutritional trends, for example, are causing changes in the retail, catering, tourism, leisure and agricultural sectors.
Trend management
Since trends are very multidimensional, a high degree of attention is paid to them. Multidimensional means that many trends that one does not see in one's own industry at first glance, are nevertheless relevant due to chain and interaction effects. The second reason is that a trend in one's own industry can have very different effects.
The management of trends includes:
Identification of trends – which trends are there now, or will there be in the future? And which of these are relevant to us?
Analysis of the effects and possible projections and scenarios – in which directions can a trend develop? What impact can a trend have in general?
Analysis of the implications for our industry – what does the trend mean for our company?
Identification of relevant trends
You can't travel to the future to know how it will turn out, you can only guess, so a solid foundation of expertise and facts is important. Therefore, bring together as many expert opinions as possible. In order to obtain a good foundation, with which you can continue to work in innovation management, a systematic approach, process and methodology is required.
Systematics for identifying trends
This involves many and intensive analyses of Megatrends; long-term developments over several decades that have a formative effect on all areas of society and the economy worldwide.
Changes in the business environment also have an indirect and immediate impact on one's own organisation. The analysis of the environment includes customers, users, customers' customers, suppliers, administration, neighbouring companies and industries. Important questions to be asked and answered in trend research are:
What impact do megatrends have on our company, our business and our industry?
What impact do megatrends have on our environment (e.g. customers, legislators)?
What major changes will there be?
What does this mean for our company, business and industry?
What are the trends in our industry?
Methodology for identifying trends
Methods that provide information on trends and their effects are divided into primary and secondary research. The primary research is first-hand research into trends, using the following methods:
Interviews with customers, users, employees and suppliers
Expert interviews (science and business)
Workshops with experts and stakeholders, offering creativity techniques, among other things
The secondary search uses available information. There are a large number of trend reports for the most diverse industries, which can be used as a source and basis for trend determination.
Process for processing trends
Answering the questions mentioned above will result in trends, significant changes in the future and also fields of innovation. In order to obtain structured results, a systematic process must be applied:
Collection of information
Derivation of trends
Thematic clustering of trends
Assessment of trends: Relevance for our company, scope of impact, time (short-to-medium-term)
Prioritising trends
Preparation of trends for further processing in the innovation and strategy process
The findings from trend research are important information for current and future business decisions
Driving innovation
The knowledge of trends and possible future developments flows into strategic innovation management. But it is not only the innovation strategy that is built on this; the future information is also relevant for the development of the corporate strategy itself.
Trend information is important for all corporate decisions, not only for innovation. Because all decisions always have to do with the future, it is therefore also important to spread this information very widely throughout the company and to initiate a discussion about it.
Dealing with trends and the future is one of the most important innovation tasks. If you don't have solid information now, a company can be surprised by a disruption overnight.
Small Business Advice
Small Business Advice is a free and confidential advice service offered by Ireland's business community to help businesses grow. 1,250 small businesses have benefited from the Small Business Advice Programme.
For more information call 021 421 1433 or Apply Online today.