March 3, 2020
Posted by:

SBA Team

Category:

Innovation, Uncategorized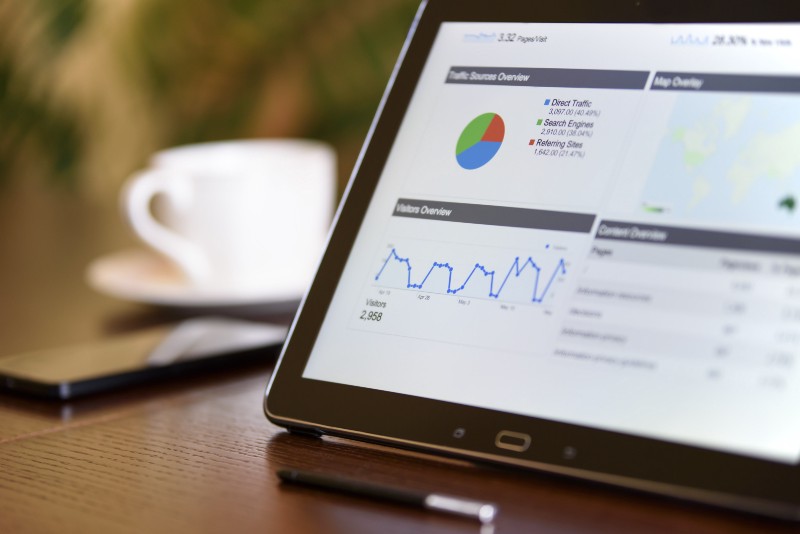 Website optimisation is a scientific approach to improving the performance of your company's website.
If you know how to take a long, hard look at your site, it's fairly easy to come up with and test variations on your website design and content. Those tests can help you fix problem areas and give visitors to your site the ideal experience.
Ideally, any potential customer who visits your site will like what they see and do something (call you, submit a lead form, sign up for a newsletter, etc). These actions are called "conversions" and your "conversion rate" is the percentage of your visitors that actually do what you want them to do.
The better your website meets people's needs, the more likely they are to convert. So, if you can optimise your website, you can get more value out of the traffic you are already driving to your website!
What is website optimisation?
To put it simply, website optimisation is all about improving your user experience so that people will be more likely to convert on your website. Many businesses try to optimise their user experience by completely redesigning their website, but no matter how well you know your target audience, people are unpredictable.
In other words, if you try to optimise your website without good data, you might end up decreasing your conversion rate, instead of increasing it.
It's all in the science
So, true website optimisation is a scientific process. You come up with a hypothesis for a change you think will improve your conversion rate and test that hypothesis. If you're right, you change to your new and improved website design. If you're wrong, you stick with the original design.
The best part of this website optimisation process is that it teaches you about your target audience. You learn what they like and dislike, which allows you to come up with even better hypotheses and tests in the future. Over time, you may end up with a website that you never would have come up with on your own but it's a website that is perfect for your traffic.
Do you really need to do this?
If you're wondering whether or not website optimisation is worth the trouble, let me ask you this: If I told you that you could get twice as many conversions from your existing traffic, would you be excited? If the answer is yes, than you should definitely be optimising your website.
The fact of the matter is, pushing more traffic at a website that doesn't work for your potential customers is a waste of money. Traffic is good. Traffic that converts is better.
Whether you're paying someone to do SEO for your site, or paying for every click through an online advertising platform, you pay to get people on your site. Once they are there, though, it's up to you to get them to convert.
What should I optimise?
If you've never done any website optimisation before, everything on your website could probably use a tune-up. However, most businesses don't have the time or traffic to tweak every little aspect of their website. To figure out which areas of your site to test first, ask yourself the following questions:
Why do most people come to my site?
What problem do they need to have solved?
What do I want people to do on my site? You may want people to do different things on different pages or sections of your site.
Once you know why people are on your site and what you want them to do, take a look at how a visitor gets from their "why" to your "what". Is it a simple, straightforward process? What are alternative ways to approach things? How could you make the conversion process easier and more user-friendly?
To help you think things through, here are some specific areas where many business websites struggle:
Landing pages
Landing pages are the first pages people encounter on your site. They click on a link and end up on a landing page. Since your landing page is a new visitor's first experience with your site, optimising your landing page can have a huge effect on your conversion rate.
Home page
Like your landing pages, your home page can make or break your conversion rate. However, in many cases, your home page has to do a lot more than most landing pages, so what works well on a landing page may not be right for your home page.
Checkout process
If you're an e-commerce business, a smooth checkout process is vital to the success of your business. After all, when potential customer that starts your checkout process and then bails, it's like having money yanked out of your pocket. A little checkout process optimisation can have big financial implications.
Conversion points
Like your checkout process, any conversion point – from a form to a click-to-call button – is a critical part of your website. The point of your website is to get people to convert, so if the conversion process isn't optimised, you're just making things difficult for yourself.
Testing tools
To conduct a meaningful, scientific test on your site, you'll probably want to use a website optimisation tool. Most are online software services that split your traffic between different page or site designs and measure how people respond to each variant. Here are two to try out:
Google Content Experiments. Google Content Experiments is actually a free tool inside of Google Analytics, so you really don't have any excuse for not testing. One thing to keep in mind, however, is that GCE doesn't give you real-time results, so it may not be a great option for everyone.
If you only need to test a landing page, Unbounce is the way to go. It's a powerful and easy-to-use system that allows you to quickly create and test a variety of landing pages.
Starting your first test
Once you know which areas of your site you want to optimise and you've picked a testing tool, put together your testing strategy. There are four basic parts:
Buyer persona
Every good marketing effort starts with a solid understanding of your target audience. One of the best ways to get to know your target audience is to create a detailed buyer persona. The better you know your audience, the easier it will be to come up with new designs and content that meet your target market's needs.
Here are some basic things you should know about your audience: Age, gender, needs, budget, goals, what gets them excited and what problems can you solve for them. Once you know that, you just need to figure out how give it to them.
Define goals
If you don't have clear, measurable goals, you won't really know if your test results are meaningful. Before you put your testing strategy together, consider the following:
What is my ultimate marketing goal?
What does my ideal customer look like?
Am I trying to increase conversion volume or conversion quality?
Create Your Hypotheses
Once you know who your audience is and what you want them to do, you need to come up with some hypotheses to test. Here are some potential reasons why your audience might not be converting, use this as a starting point to help you come up with hypotheses to test.
The offer is wrong
The next step is unclear
You have a copy-offer mismatch (if your audience is looking for a simple solution and ends up on a complex page, which will create friction and confusion).
You aren't evoking the right emotion
Your content is confusing (poorly written, hard-to-read content or awkwardly designed pages can make your page too difficult to bother with).
Your page doesn't seem trustworthy.
Document and learn
The last step is to actually run your tests, document your results and then use what you learned to create new hypotheses and tests. Your documentation can be as simple or as complex as you want, but it is critical to document what you were testing and what your results taught you.
When you get right down to it, website optimisation boils down to one simple principle: when your potential customers get what they want, you get what you want. The trick is figuring out how to make giving you what you want easy for your potential customers.
Small Business Advice
Small Business Advice is a free and confidential advice service offered by Ireland's business community to help businesses grow. 1,250 small businesses have benefited from the Small Business Advice Programme.
For more information, call 021 421 1433 or Apply Online today.