April 14, 2020
Posted by:

SBA Team

Category:

Uncategorized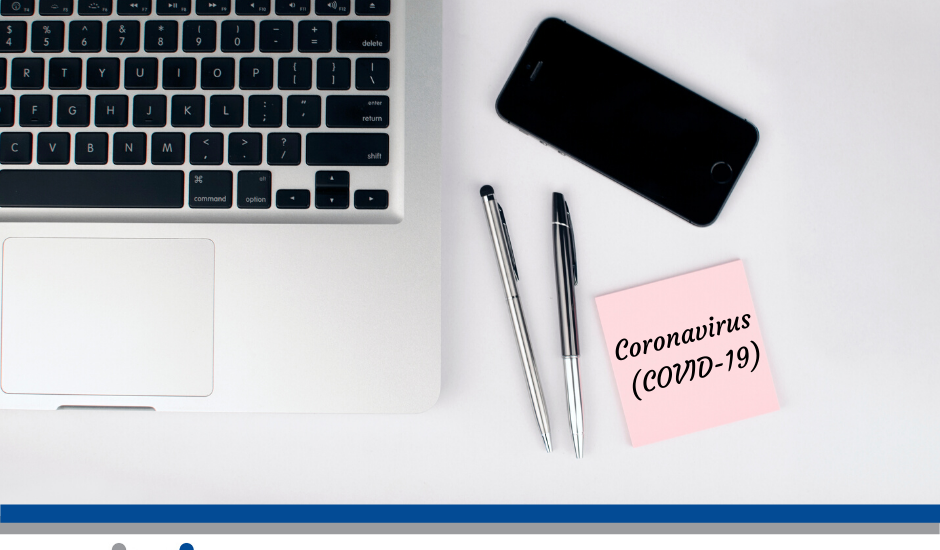 The coronavirus (COVID-19) is causing unprecedented difficulties for Irish businesses, with the country facing one of the most challenging situations it has ever encountered. However, there are supports out there which your business can avail of if you are one of the many businesses impacted at this time. These supports are in place in order to assist businesses to remain functioning and importantly retain employees. It is important to note that the situation is constantly evolving and all information in this blog was correct as of the time of writing this.
National COVID-19 Income Support Scheme
On March 24th, the Irish Government launched the National COVID-19 Income Support Scheme which is important all businesses are aware of. The aim of this scheme is to provide a new income support package or financial assistance to Irish businesses and employees directly affected and hardest hit by the pandemic. Information will be provided to employers on how to apply by the Revenue and Department of Employment Affairs and Social Protection. A couple of the key points from the announcement include:
To help Irish businesses to continue to pay employees, a temporary wage subsidy has been introduced of up to 70% of take-home pay. This is up to a maximum weekly tax-free total of €410, the equivalent of €500 weekly before tax
The COVID-19 Pandemic Unemployment Payment, for those that have lost their jobs as a result of the pandemic, has increased by €147 to a €350 weekly payment
Equally, the COVID-19 Illness Payment was also raised to a €350 weekly payment
Important to note that the COVID-19 Pandemic Unemployment Payment is also now eligible for those that are self-employed. This will also be a €350 weekly payment and will be paid directly by the Department of Employment Affairs and Social Protection, it will not be paid by the Revenue Scheme.
Below are some practical steps, advice and guidance from the government which we would recommend at this time if you have not already done so:
Talk to your Bank
Banks have stated they will be flexible with customers and may be able to provide payment holidays or emergency working capital facilities.
Manage Cashflow
We would advise to take immediate action in managing your businesses cashflow. Look into the possibility of lowering variable costs, delaying discretionary expenditure, extend payables, expedite your receivables and look into your supply chain financing options.
Check Insurance Cover
It may be possible that your insurance covers you for an interruption in your business or even a temporary closure. Contact your insurance company and check to see if policy will cover you for any of these disruptions caused by the coronavirus.
Ask for Advice
We do advise speaking to your accountant or using your local Enterprise office's advisory support.
Talk to the Revenue
Speak to the Revenue Commissioners if you have apprehensions about your capability of paying your tax liabilities. They have advised that they will work with businesses to resolve any difficulties as a result of the exceptional circumstances we are currently in.
Use Government Supports
If you require working capital, below are just some of the government supports available:
Credit Guarantee Scheme supports loans of up to €1 million for periods of up to 7 years
Microenterprises can access COVID-19 loans of up to €50,000 from MicroFinance Ireland
There is a SBCI COVID-19 Working Capital scheme with loans from €25,000 up to €1.5million
A €200 million Package for Enterprise Supports, through Enterprise Ireland. This is for vulnerable but viable businesses that need to restructure or transform their business
Other government supports you should be aware of include:
The Department of Employment Affairs and Social Protection have a Short-time work support for employees that have had working hours reduced due to COVID-19
In order to help businesses with strategies to innovate, improve competitiveness and diversify markets and supply chains, grant supports are available by Enterprise Ireland, IDA Ireland, Local Enterprise Office and Údarás na Gaeltachta.
Department of Business, Enterprise and Innovation (DBEI) Business Support Call Centre
If you need advice on the government supports that your business is entitled to as a result of the COVID-19 pandemic, the DBEI has set up a support call centre to give advice. You can call them on 01 631 2002 or email infobusinesssupport@dbei.gov.ie.