September 17, 2018
Posted by:

SBA Team

Category:

Business plans, Uncategorized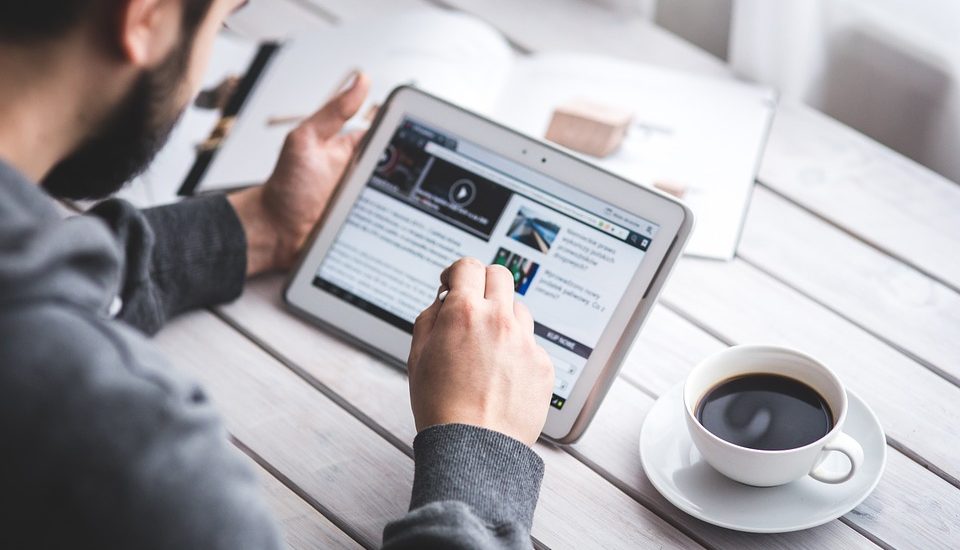 Technological infrastructure affects the culture, efficiency and relationships of a business. It also affects the security of confidential information and trade advantages.
The role of technology in business is expanding and will only keep growing into the future.
There have been many important advances in business technology this century, almost all of them enabled by broadband internet access, improved software development tools and the scalability and reliability of data centres.
The role of technology in business is to drive growth and improve operations. No matter the size of your business, technology has both tangible and intangible benefits that will help you make money and produce the results that your customers demand. There are infinite enterprising benefits to being technologically sound, here are just a few:
Communication
Businesses rely on constant and instant technology for communication with customers, suppliers, clients and internally such as email, Skype, instant messaging, business phones, video conferencing technology, etc.
Efficiency

It's no secret that there have been some impressive technological advancements in recent years. Advancements in cloud sharing platforms such as Dropbox and social media management platforms such as Hootsuite are strategically designed to improve efficiency and reduce lay time in the office.
Protecting assets
Cyber-attacks are growing at an alarming rate. So too are the amazing cyber-security defences. In an age where almost-all important business assets are stored in the cloud, or on endpoints, it is imperative that businesses employ security technology to protect those assets.
Employees demand it
The role of technology in business is not new, but it is expanding. Employees expect their employers to provide them with the latest and greatest technology which will, in turn, help them be successful in fulfilling their job responsibilities. It is hard to compete against businesses that fully employ technology advancements when your own business is lagging behind.
Keeps employees engaged
Technology keeps employees engaged in many different ways:
Aallows employees to telecommute to work.
Encourages collaboration between co-workers in businesses through tools such as file sharing.
Improves communication.
Reduces stress by allowing you to schedule important deadlines and meetings on your electronic calendar.
It also gives employees flexibility to perform work functions on their mobile device.
Saves time and money
Technology now performs many of the mundane tasks that employees used to be expected to perform. This allows employees to focus their time elsewhere on more important duties. This can save money by cutting back on employee expenses and improving productivity. Why not read our article on "Marketing your business – with little or no budget".
Technology in Business is necessary to succeed
Whether you like it or not, technology is essential to business success. Employees rely on it for day-to-day operations. Outside companies, clients, and prospective clients evaluate you on your use of technology. HR relies on technology to train and develop employees. Accounting employees rely on technology to complete payroll and execute necessary monetary management functions. Management relies on technology to communicate with those they supervise.
Without technology, companies would almost certainly fail to accomplish all that there is to do.